Remfy's Basics in Sci-Fi and Video Games
Welcome to My School!

Meet Remfychu and her Friends in an All New Mod!
Meet New Friends as they See you in the School!
Learn new Subjects such as Sci-Fi, Games, and More!
And Solve some Problems All Correctly, If you don't solve it... Guess What?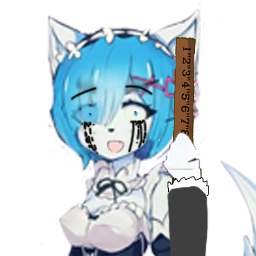 You'll regret this with her Ruler.........
but, BOO! Math Sucks! Sci-Fi is Better than Math!! Baldi Likes Math!!!!!!! and Baldina likes Literature!!
but Now! You can meet your New Sci-Fi Teacher once you Download the Game!

If you like this Game, Please Consider Subscribing to my Channel!
Install instructions
CONTROLS FROM ALEX BASICS
W A S D - move
Left Mouse Button - use selected item
E - use object, use selected item on object or pickup item
Q R - look from corner
Left Shift - run
END - restart level
ESC - exit
Mouse Wheel \ 1, 2, 3, 4 - select inventory slot